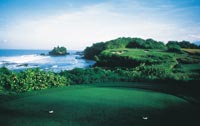 Our trips below are golf adventures, rather than golf packages. We go to the corners of the earth to discover the best golf courses and then we couple them with the unique cultures of their native lands.
Each trip includes unique features, exclusive to the groups we serve, whether it is a private dinner in a wine cellar that few can access, or a round at a private club that would have otherwise been skipped, we have taken the time to listen to our clients needs and have created trips that becomes a travel story that stays with you the rest of your days.

Our itineraries may be extended or are adaptable, depending on your needs. Please feel free to email us, use the form below, or call us at 888-904-2626, so that we may answer your questions or provide you with a free quote. You may also subscribe to our newsletter for updates on new adventures.