"When they want to hype some properties they represent, instead of handing out an overstuffed glossy PR folder, they [hand out] a business card-sized virtual tour mini-disk with high-resolution digital imagery. Nice not to have to lug homes crates of PR material."

Bradley S. Klein, Golfweek Magazine
What can we say about the product that has created a buzz for every client to use it? Perhaps we will let them speak for themselves:
…

"We ordered the product for a variety of reasons. One reason was to add to all of our existing sales collateral, and another was the retail option, of selling them in the golf shop [as souvenirs] for interested golfers."

"We are also planning to give them away to all potential meeting planners. I am very happy with the product."

Kenneth Depew
Director of Golf Operations
White Witch, The Ritz-Carlton Golf & Spa Resort

…

"The Rose Hall Resort has found the mini disk invaluable. Its small size is convenient for our sales team to carry and no trouble for our customers to take home. It packs powerful information regarding our resort and golf course, and we especially like the links out of the disc directly to our booking engine."

Karen Smith
Director of Wholesale Partnerships
LXR Luxury Resorts

…

"I wanted to thank you for your assistance in the production of our mini disc. This has proven to be a very popular selling tool. Clients love it because it is not too heavy to take away from a trade show or sales call and the sales team love it for the same reason!

The cost per unit is competitive when compared to printing a brochure and in this case we end up with two brochures in one.

Thanks again, I am sure we will be working on an update soon."

Narelle McDougall
Director of Sales & Marketing
Le Méridien Nirwana Golf & Spa Resort – Bali

…

"Eagles Nest Golf Club is very pleased to have partnered with GolfTI. The mini-disc is a unique and versatile way of marketing our high-end public facility. GolfTI's mutual attention to detail and ability to customize their product has enabled us to showcase our full range of products and services in a manner consistent with our brand.

Furthermore, it was a pleasure working with professional and knowledgeable staff who value customer service as much as we do."

Joe DiClemente
Event Coordinator
Eagles Nest Golf Club

…
Expanding on our popular 18-hole virtual photo tours of the world's greatest golf destinations, Golf TI is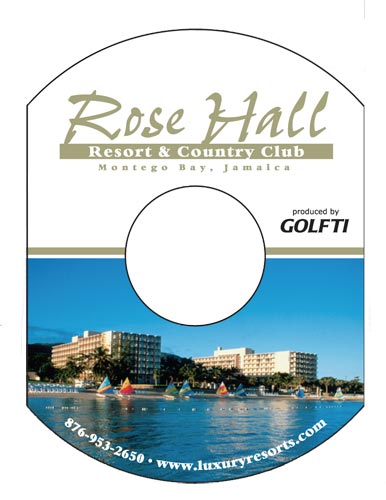 pleased to announce the development of a unique and innovative mini-disc initiative, destined to become the perfect golf souvenir and marketing tool for the computer age.
Imagine a world-class golf experience in a medium that is small enough to fit in your pocket. Employing a sleek design with a customized and user-friendly platform, Golf TI's mini-disc virtual tours are compatible with all computers, including those not connected to the Internet. Logo tees break, logo balls are lost to errant shots, and bag tags are often forgotten or misplaced. Conventional press kits are expensive to produce and mail. In their place, the innovative mini-disc, with its custom silkscreen cover design and durable nylon pouch, is a sleek, attractive memento and marketing tool.
Imagine thousands of discs being passed around in corporate environments. No longer are friends and colleagues curious about a certain golf destination. With a Golf TI mini-disc virtual tour, the experience is right there in front of them, in bold, beautiful colour photography and text. Along with consistent brand synergy and a direct link from the program to the golf destination's home page, no other product on the market can combine the souvenir qualities of the Golf TI mini-disc virtual tours with its marketing benefits.
Stand above the competition. Offer your guests an exciting souvenir alternative, and generate more business for your destination. With Golf TI's mini-discs, a new standard is born.
GolfTI Mini-Disc Clients
Black Mesa Golf Club, USA
Condado Plaza, Puerto Rico
Eagles Nest Golf Club, Canada
Fairmont Montebello, Quebec, Canada
Le Meridien Nirwana Bali, Indonesia
Rose Hall

Resort

, Jamaica
White Witch Golf Course, Jamaica
Frequently Asked Questions: View PDF - View Online